Funny how I always seem to be drinking Starbucks when I blog.... Decaf of course..
I have been checking out some of my favourite blogs this morning, and just want to give a few of them a special mention:
Heather has posted the most touching and inspiring poem which reminds us of the amazing opportunities we have as teachers to make a real difference. She also has a copy of her Love Monsters Maths Order resource to give as a freebie.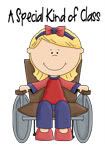 Amanda at A Special Kind of Class has posted a collection of wonderful pics of her kiddos carrying out fine motor activities. I am linking up with her and Deborah at Teach Preschool to add my ideas at her Linky Party. Why not hop on over and join in too?
I never fail to be amazed and inspired by the tremendous imagination and skill of my fellow bloggers. I'm sure as the day moves on I'll find lots more fantastic posts which I'll share here and on my Facebook page.