I own up! I'm either very lazy or very busy... I haven't sat down to draw up a summer bucket list yet. I guess, like everything else, it'll come in fits and starts, as and when things pop into my head. My summer bucket list will grow by the day, and probably, by September, nothing will have been started let alone finished..!

On my blog hopping travels I came across Heather's latest - how her second bedroom has become a place where you enter at your own peril and at risk of never making it back out again - her tornado teacher room... Like teachers everywhere, I can relate to this. You can read her blog here: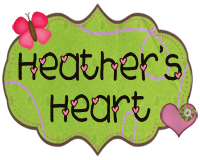 When I moved out of my house three years ago, I despaired of ever finding enough space in which to dump all my teacher treasures - you know, the stuff that's accrued over the years and never thrown away. I made do by squirrelling some of it away in the attic. Most of it was taken to school and stored there.
My real predicament came last summer when I left my job, What to do with all that stuff? And I mean ALL that stuff...! There were mounds of the stuff, all REALLY important of course. Honestly, I tried to be brutal and throw things away, but I just couldn't. You know how it is, just after you throw something away you suddenly have an urgent need for it... There were crates full of French resources, art supplies, a library full of books, CDs and DVDs, boxes and boxes of resources that I'd made, useful information that "might come in handy", a giant scarecrow.... The list was endless. I had to make several journies and several car-loads with all of the seats flat before everything was safely home. What to do with it now? The attic was already full. So we built this...


My "shed" - a 22ft log cabin
 

3/4 of the cabin is extra living space - useful for when my daughter has friends around. It has sky TV, music system and lots of pull-out sofa beds. Needs some art work but I haven't seen anything that's caught my eye. Pinterest here I come! if any of my blogger friends fancy a holiday in the UK and don't mind a log cabin....
 

The other 1/4 of the cabin is my work space. I have started to arrange my books into bookcases but there are just too many. This section is for my children's books/picture books. The soft toys are gifts from children I have taught.
 

More of my library - teaching files. I've started to put laminates and resources in the cute boxes you can see on the shelf on the far right. The large cube in the front of the picture is a stool/storage box. I have four in total and they're great for filing hiding stuff.



My summer project - my desk. As I've moved other things around it's become a bit of a dumping ground for all the things I can't easily find a home for. Just look - DVDs, text books, notelet cards, marker pens, a pair of magic gloves, a baboushka bag... I'm ashamed.
 

Another summer project - the last pile of stuff to find homes for. The red box is a treasure trove of stationery. The grey box at the front contains history and science resources including stuff on castles, bugs, the skeleton. There's a box of zippy bags and most interesting, the red tube sticking up out of the box is a music maker - turn it upside down and listen to the sound as the air is forced out. Turn over and listen to it all over again. Kids love it (and so do I..)!
 Another task on my summer bucket list is painting the exterior. I had hoped that the cabin would just weather gracefully, but the last few winters have been very bad and have taken their toll. I've chosen lovely country colours - cream and a grey/blue. I've roped in some help and it should be fab when it's all done, but this British weather is holding things up - dodging the raindrops will never get the job finished.
I'll be sure to keep you posted. What will you be doing this summer?